Meet the team
The people who make things work smoothly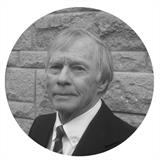 John O'Neill
Founder
After a long and successful career in Telecommunications in the 1980s, John saw a gap in the chauffeur & automotive travel sector for a company that could offer outstanding customer service combined with an element of luxury travel, and he launched Chauffeur Travel in 1994.
The Company has grown considerably in the last 2 decades after quickly establishing an enviable reputation for providing a top class and very reliable service for senior executives, wedding parties, tour groups and travel to and from events.
Prior to his recent retirement, John was also part of a leadership event team, travelling to different events within the UK for the benefit of a major public communications company.
James O'Neill
Managing Director
James spent an enjoyable and fruitful decade in management within the construction industry gaining experience by working on a variety of interesting projects within the UK.
Moving into the family business eight years ago, James was initially tasked with business development and he has grown the Chauffeur Travel clientele and brand reputation considerably.
Moving to now run the company, James is very much involved in the day to day running of the business and has strong plans to continue the steady growth as well as develop new services while staying true to the founding ethos of high levels of reliability, luxury and service.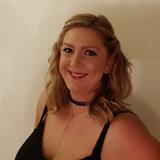 Vicky Lock
Administration
Vicky is a vital member of the team, bringing all elements of behind the scene work together in a smooth and efficient manner.
Implementing day to day functional tasks such as telephone enquiries, filing, emails and website booking forms and organising diaries.
Vicky ensures all behind the scene elements work and the company functions smoothly.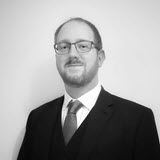 Phil Brain
Chauffeur
Phil started out with a career in retail upon graduating from The University of Aberystwyth. Eleven years of retail service saw him start as a shop floor assistant rising to store management. Customer service is a passion of his along side interests in the automotive industry, which led to a move into the transport industry and holds a Class 1 LGV license. His interests and hobbies include an eclectic taste in music, an amateur photographer and a Second Tenor in a Choir based where he lives in Cardiff.
My passion for driving brought me to Chauffeur Travel Bath after 2 years experience driving HGV's. Prior to that I was in retail management taking great pride in customer service.
I have an interest in the environment which stems from my BSc in Physical Geography gained at the University of Aberystwyth. I am also a keen amateur photographer and sing with a male voice chorus in Cardiff.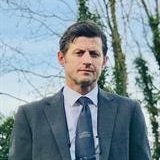 Mugdim Mujakovic
Chauffeur
Mugdim Mujakovic joined Chauffeur Travel in February 2018 after ten years experience in chauffeuring. He is originally from Bosnia and Herzegovina and has been living in the UK for the past 28 years. He lives in Bath with his family since 2004.
He used to be a professional basketball player in his early years and is passionate about sport. He has excellent customer service record due to his professionalism on all levels, rapport with clients he is able to establish in a short period of time and naturally pleasant and kind personality and is a valuable team member of Chauffeur Travel.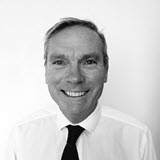 Sean Malough
Chauffeur
I am an ex Economics teacher and I taught for 31 years. I gained my PCV licence 2 years before I retired and worked as a tour guide in the Cotswolds area. I also became a Mayors guide of Bath which meant I worked voluntarily taking visitors on a 2 hour walking tour. I have been working for Chauffeur Travel for over 3 years on a part-time basis and have really enjoyed the job.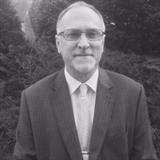 Rod Findlay
Chauffeur
Rod served with the Avon & Somerset Police for 30 years and was a class 1 driver in cars and motorcycle. He was involved in accident investigation and was a member of the Royal Escort Team.
He then ran a retail shop with his wife before becoming a Chauffeur. He has been a qualified Chauffeur for the past 8 years and thoroughly enjoys looking after the Chauffeur Travel clients; using his extensive skills as a driver to get every client to their destination relaxed and on time. His hobbies are Golf and his competition Land Rover.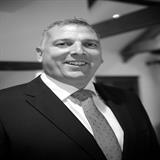 David Hunt
Chauffeur
Dave is based in Wiltshire and joined the Chauffeur Travel team in 2016 and really enjoys meeting Chauffeur Travel clients. He is an Institute of Advanced Motorist and likes to make progress when safe to do so. Dave was a keen local footballer playing for Melksham, Devizes and Pewsey.
He is a keen golfer and member at Bowood Golf Club and plays off an 18 handicap.